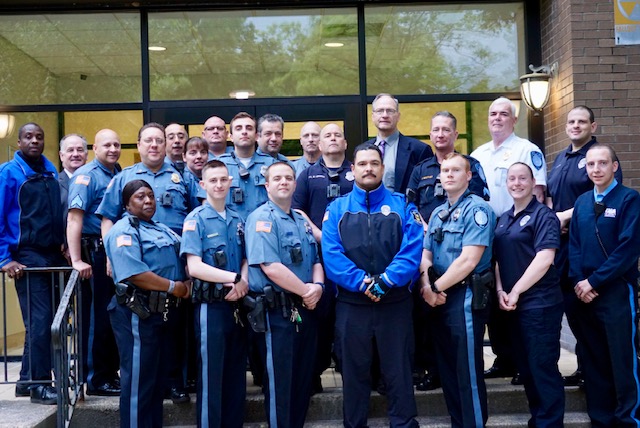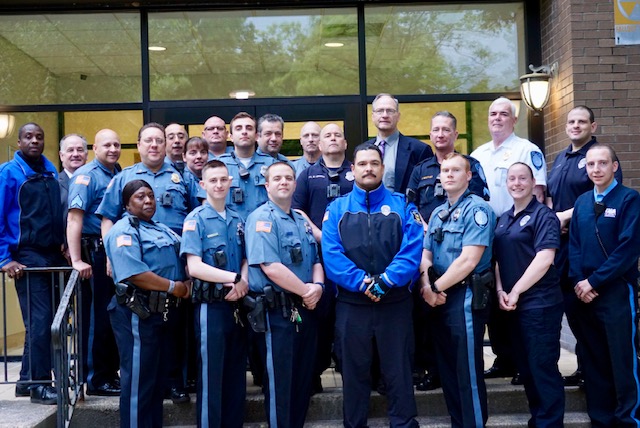 The College of New Jersey maintains its own police department, providing law enforcement and security services 24 hours, 7 days a week. Our Police Department currently employs thirty-one men and women to provide for the College community's safety as well as the security of all property on campus. We are located in the Administration Services Building. Please consult our Organizational Chart for a complete personnel listing and our Campus Map for our location.
The Department consists of both an Operations Unit and an Administrative Office:
The Operations Unit includes sworn police officers, security officers, and public safety telecommunicators. Services provided by the Operations Unit include taking and responding to calls for various police services. The TCNJPD communications desk ("dispatch") operates 24 hours-a-day, 7 days-a-week,  handling all incoming calls and dispatching police responses to calls for service and emergency situations.
The Administrative Office is responsible for the management of the police department. The Administrative Office also provides administrative support to the department, which includes record keeping services, providing discovery for attorneys, and processing report requests for involved parties.
Administrative office hours are 8:30am to 4:30pm, Monday-Friday; the Operations Unit is available at (609) 771-2345, to assist callers 24 hours a day, 7 days a week.
View Campus Crime Log for the past 60 days
The TCNJ Campus Police maintains a 60 day crime log to remain transparent and keep the general public informed about campus crimes and calls our officers respond to. This log is updated consistently to include the most current information on record for the past 48 hours. If in need of more current information or information dating back further than 60 days, please visit Campus Police Headquarters located in the Administrative Services Building during regular business hours to view a physical copy of the log.